Outwards supplies of B2B transactions uploaded through offline mode in the GSTR1 return are missing after processed by the GST Common portal. If there is any error in the JSON file format, we tried to enter the missing record in online mode in the GSTR1 return. But that is not updating due technical problem in the GST Common portal.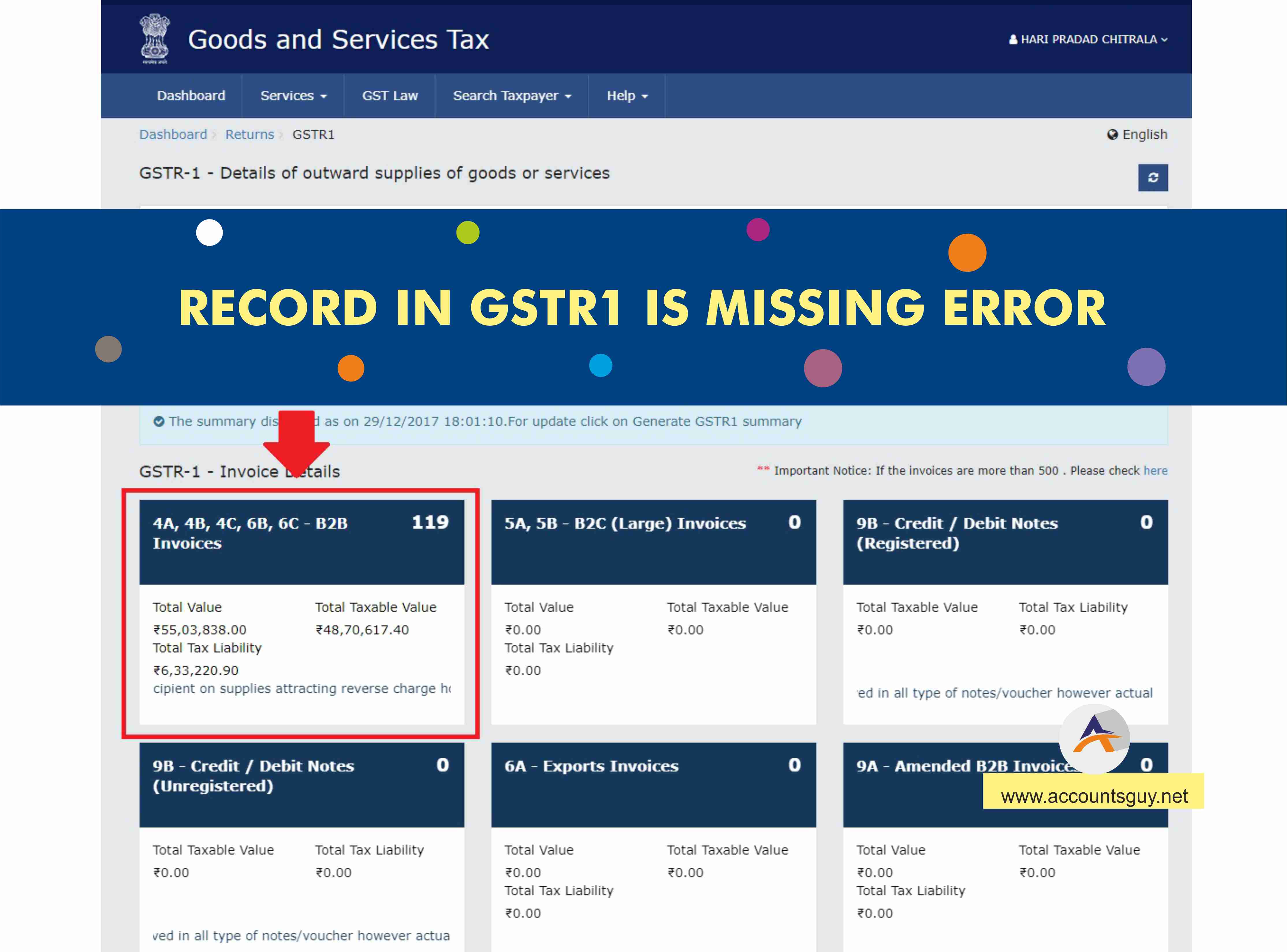 I have spoken with GST Technical Team, regarding the problem in the GSTR1 screen available in the GST common portal and they have given me the following answer
We are getting complaints from the Taxpayers of this natures and the issue is also noted as the records uploaded in the GSTR1 B2B column are missing, soon it will be rectified – GST Technical Team
After that i have taken the snapshot of the screen and information, dropped a mail to the GST Help Desk regarding the problem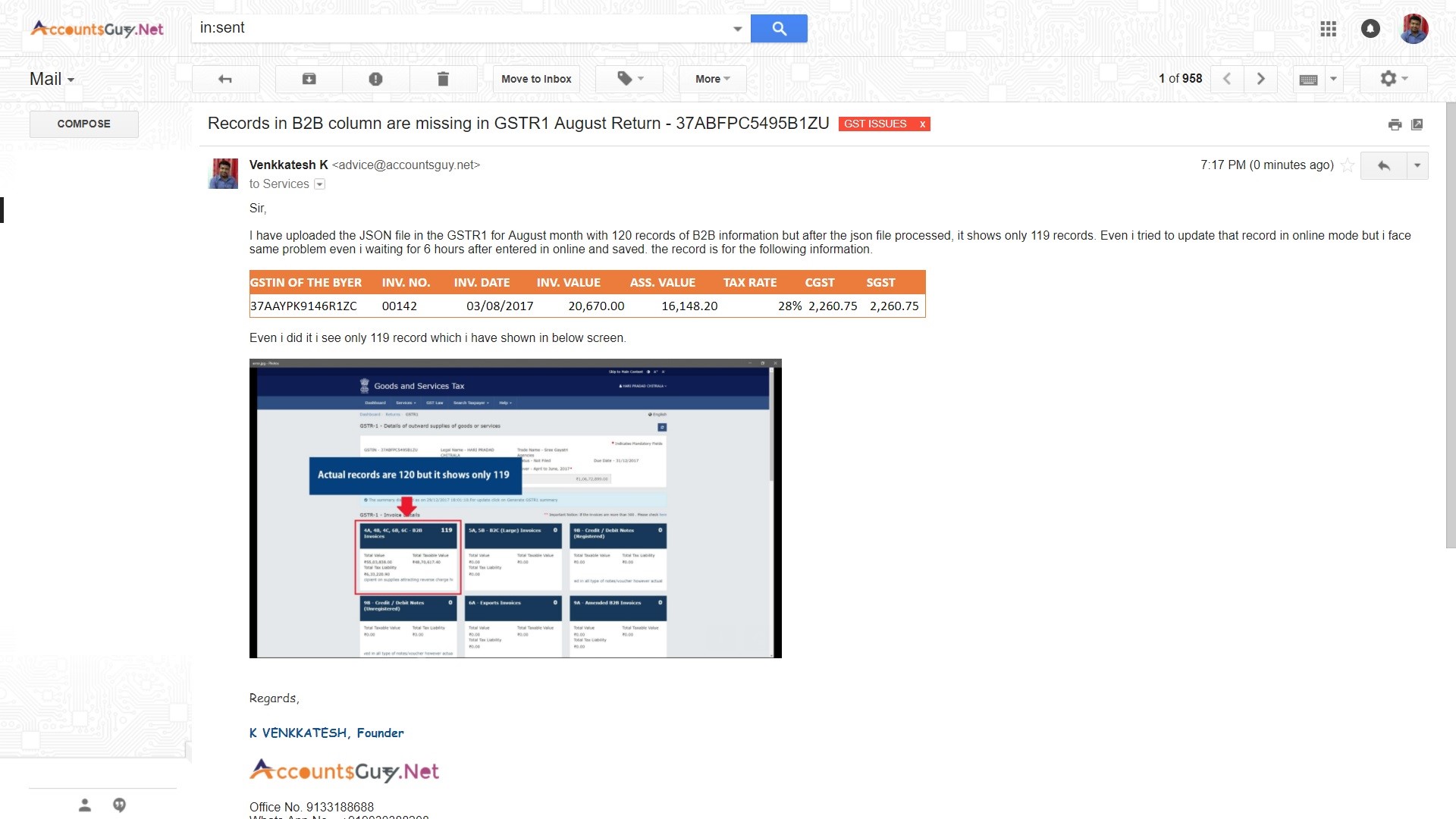 Resolution: Today i have verified the Receiver-Wise-Summary report of the B2B column, after i have verified the summary there are 120 columns and correct values are uploaded and available in the Receiver-Wise-Summary report when i open the column number 4 in GSTR1 return, but the preview is displaying wrong number of records and amount.

And i have explained it to the GST Team to rectify the problem and them forwarded the resolution to the development team.
As per my understanding with my experience in GST common portal it is due to some technical problem with some specific GST Taxpayers (GSTINs) and it would get resolved soon, due to this reason the time has been extended for filing GSTR1 from August month onwards. As soon as i get the update i will inform the same in this article so subscribe to my professional blog.
GST TAX CONSULTANT SERVICE

---
TRY OUR HASSLE FREE GST FILING SERVICE
---
All your GST Tax Complains are handled by our Tax Experts