What is emSigner Utility, How to Install emSigner for GST?
In order to register the Digital Signature Certificate of an Authorized Person in GST Common Portal, emSigner Utility Software must be installed in your Computer to complete the Registration or Updation of the DSC in GST Common Portal, which will be used to sign the applications and returns in the portal, electronically.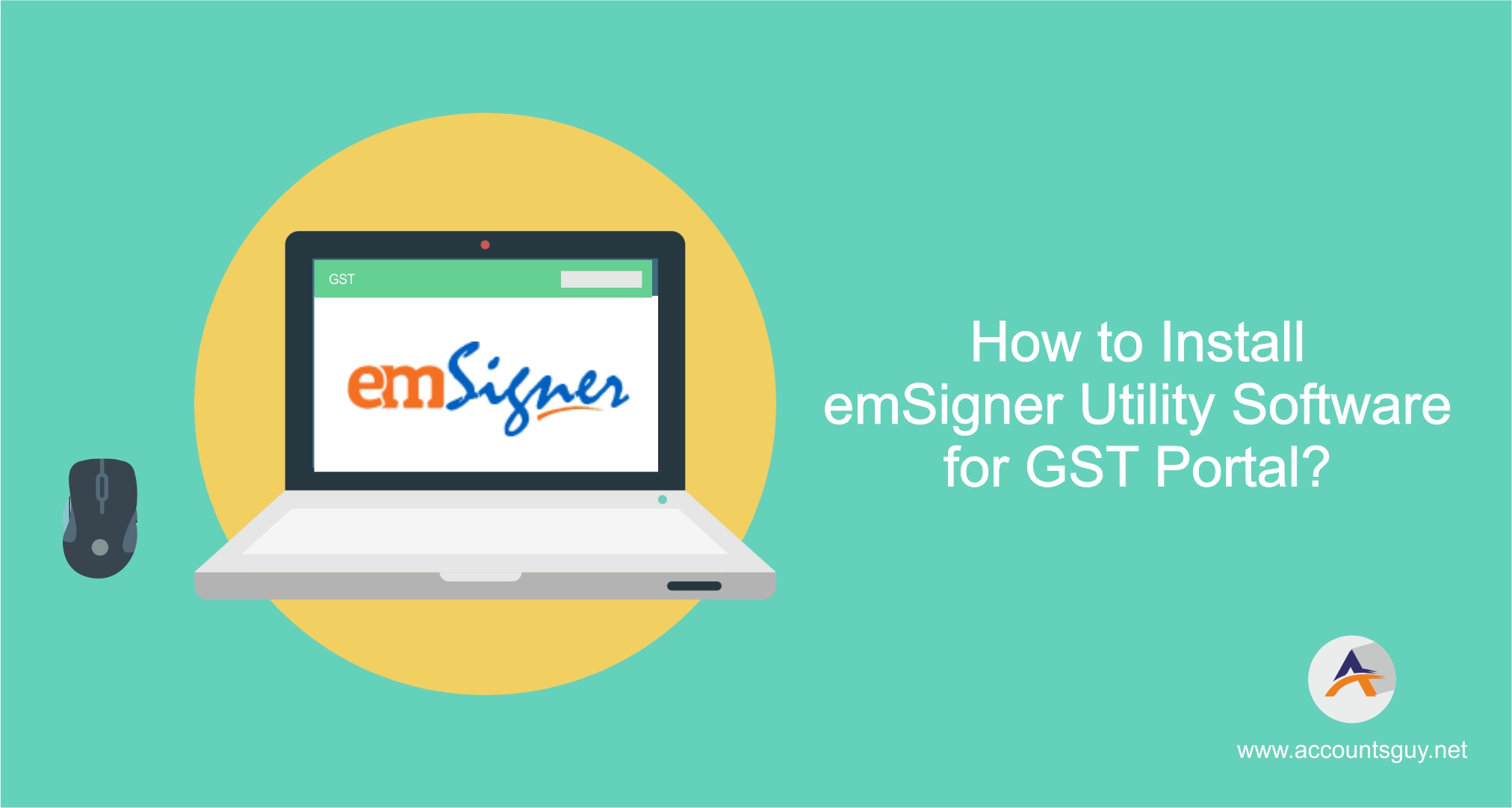 What is emSigner Utility Software?
emSigner Utility is a Web based Software which is used to sign the online documents legally, without using a pen and paper for accepting the Documents. It is fastest and more secure way to sign the documents than signing the paper documents. All the Taxpayers who want to sign the applications and returns in the GST Common Portal must install the emSinger Utility, which you can be download from the portal itself. and let us see how we can install the software in a Computer?
How to install emSinger Utility Software?
To install the emSinger Utility, the Taxpayer has to login to his GST Account and need to click on Register/Update DSC option, as shown in the below screen.

In the Register Digital Signature page you need to click on the Click here for instructions on installing signer utility link in order to download the software. After that you will be navigated to the downloads page where you can get the software for free of cost.

Here you will see three different links for different operating systems. Based on the operating systems that you in your computer you need to click on the corresponding link. India most of the Taxpayers are using the Windows Operating System, so, we go with Windows link.
As soon as you click on the link you will see a popup windows to save it in your Computer Hard Disk, before saving it note down the location where it is saving in your computer or save on your Desktop. After it as downloaded in your computer do the following things to complete the installation.
If you see the emSigner icon in your browser just click on it. If not found open the Folder, where the emSinger Executive File (Software File) is saved and double click on it.
And you will see the Installation Wizard just click on the next button, If it asks for Administrator Permission to start installation just accept the box.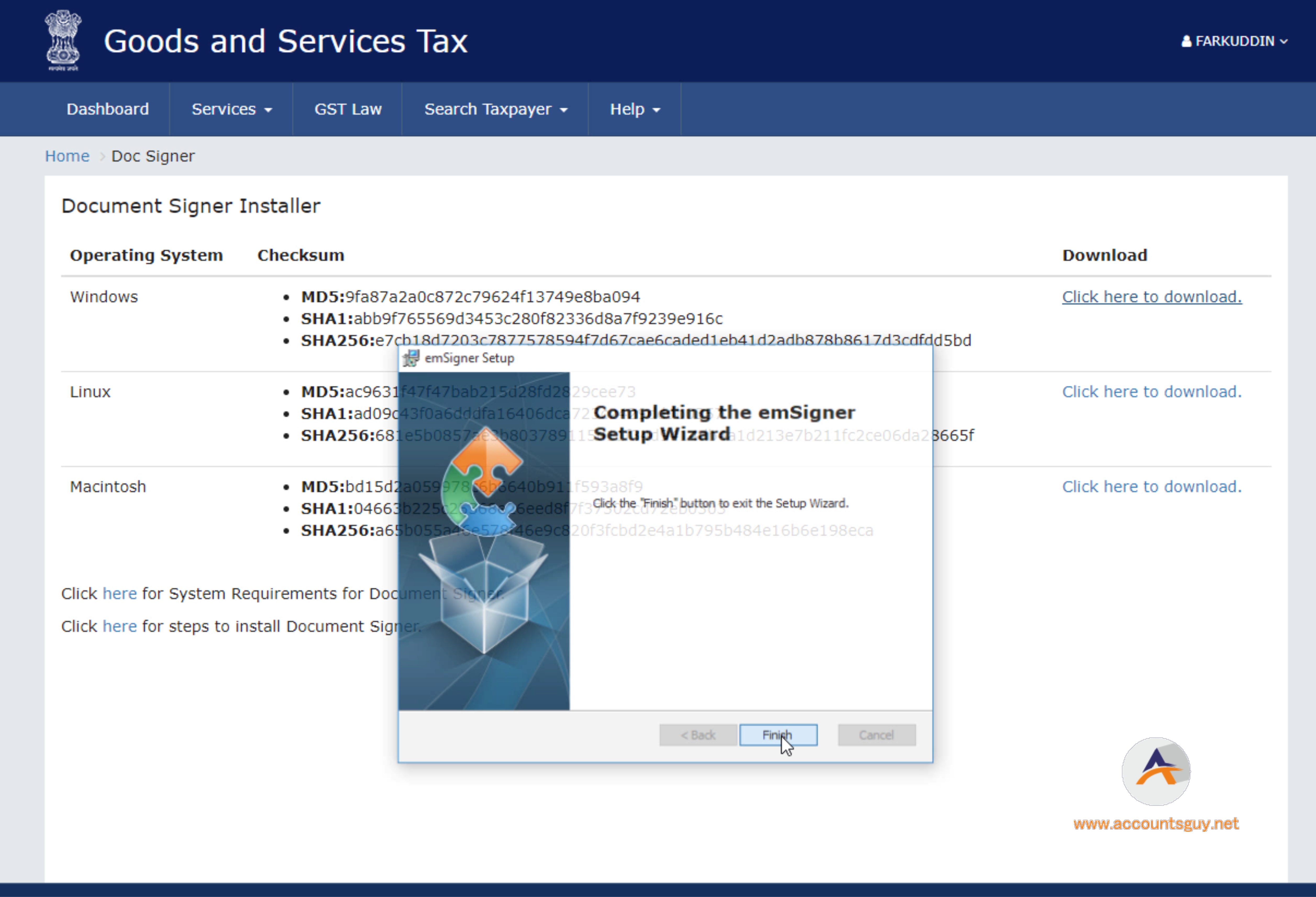 In order to install the emSigner Utility Software you must have the Administrative Permission for your account in your PC. If not you need to get your admin permission to install the software, if not able in install by you.
After the installation is completed, you must start the service in order to do the registration of DSC in GST Portal. Just click on the emSigner icon available on your Desktop and you will see the message box that the emSigner service started successfully.
GST TAX CONSULTANT SERVICE

---
TRY OUR HASSLE FREE GST FILING SERVICE
---
All your GST Tax Complains are handled by our Tax Experts